Apos Specials
Updated 9 months ago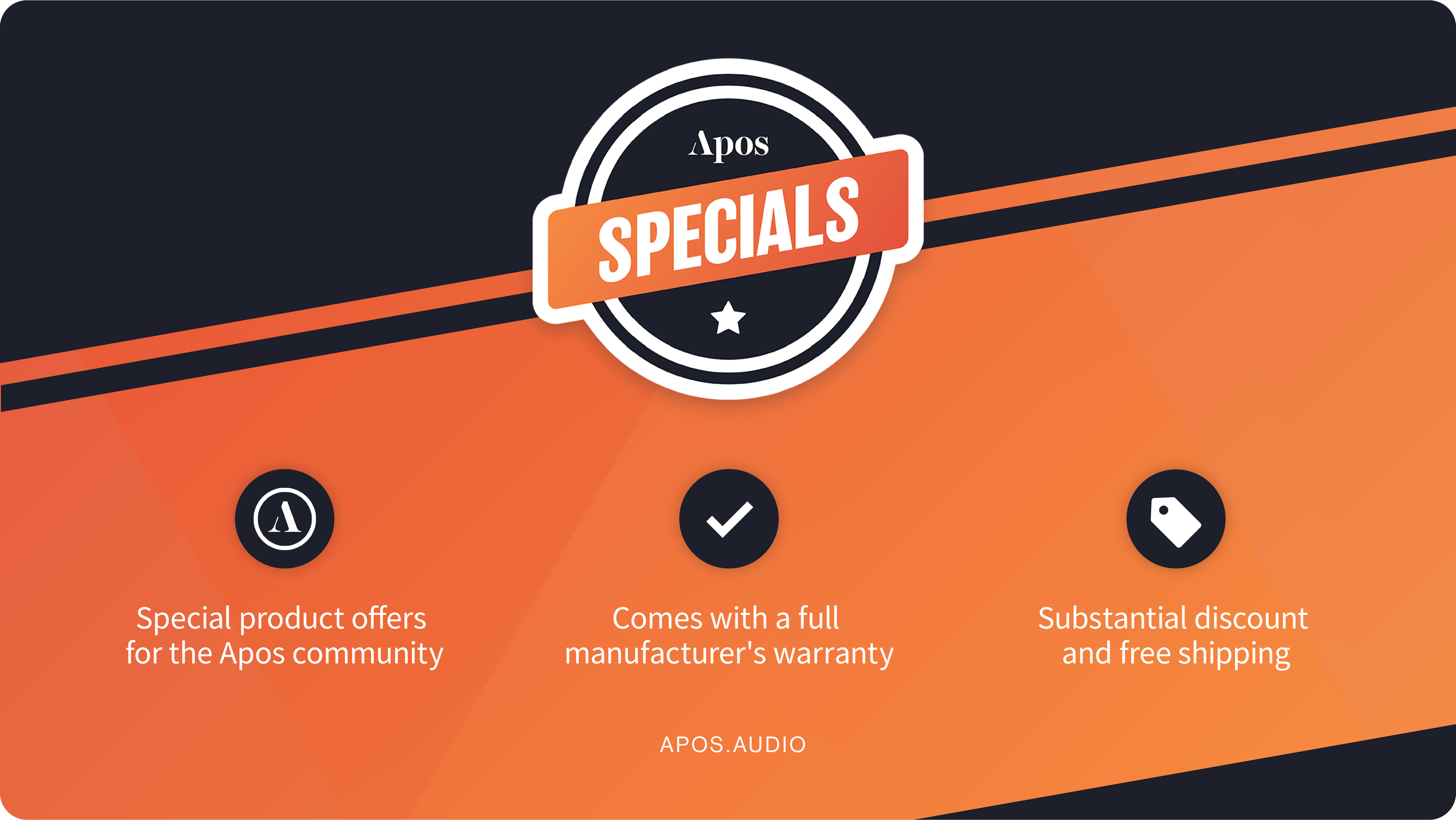 We work with our brands to get special offers for our members. Apos Specials are brand new, final sale products exclusively available only on Apos Members Aisle.
These products are eligible for a full manufacturer warranty but they are not eligible for the Apos Audio One-Year Transferable Warranty.
Apos Specials products can only be shipped to customers with a US shipping address.
Was this article helpful?