Apos Certified
Updated 2 years ago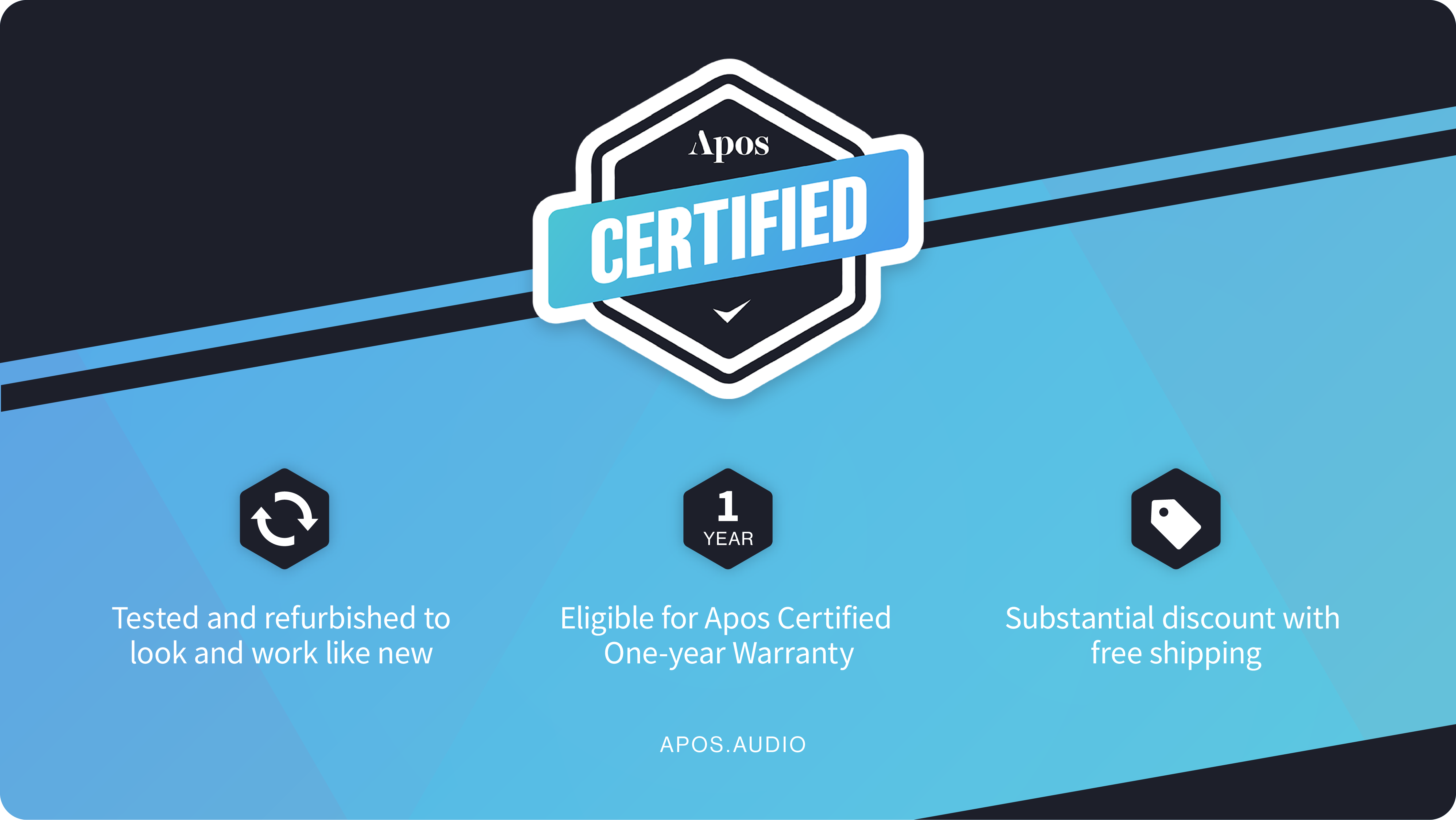 Apos Audio is all about second chances. When an item is returned back to us we work with our partners to refurbish it back to its original condition before putting it back out in the world.
That's why we're proud to sell Apos Certified items exclusively in the Apos Members Aisle. These are refurbished items ready for a second life with a new owner. They've been certified by us as high-quality like-new products. They're final sale and carry an Apos Certified One-year Warranty.
There's only a limited quantity of each Apos Certified product (often just one). They'll automatically be marked as "Sold Out" when inventory is sold.
Apos Certified products can only be shipped to customers with a US shipping address.
Was this article helpful?